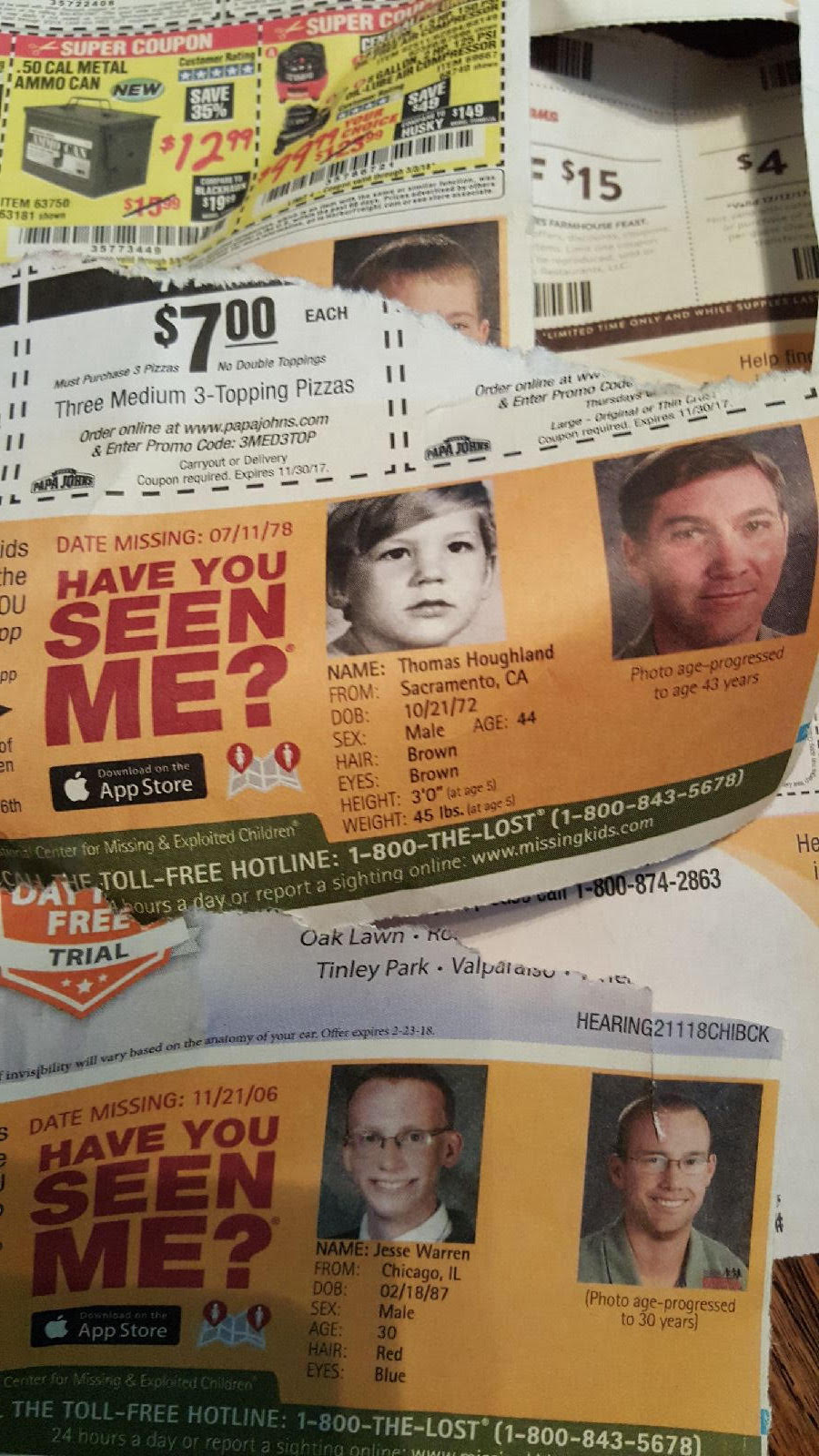 I've been collecting these…Things, as they're delivered to my home. They appear on the backs of advertising circulars, below coupons for discount pizza, power tools, hearing aids. Over the course of a year, dozens. I've polled my neighbors, who say that these advertising papers go immediately into the trash ("sorry, no, the recycling!") without a second glance.
What am I doing with these Things? Building an archive, sorting for pattern. Staring at them, quite a bit. I'm interested in the way the images have gotten smaller over the past few weeks, taking up even less space near the address line, leaving more unoccupied white space on the page. The way that some images, some people, repeat. Their power to unsettle, when you really think about them- that these are images of real people, who no longer occupy their homes spaces, their accustomed contexts. The primacy of sight in the question: Have you seen me?
There are clear patterns, too, in whose images are repeated, whose images are smaller than others, which subjects are afforded age-progression sketches. These signal that some missing bodies, some missing persons, are more important, more valuable- more missing. More missed.